Linking issues
There are two ways to link Jira issues to persona profiles.
If you configured the Personas for Jira custom field as described in setup, you can select your persona from the dropdown list. You can also add multiple personas via the custom field.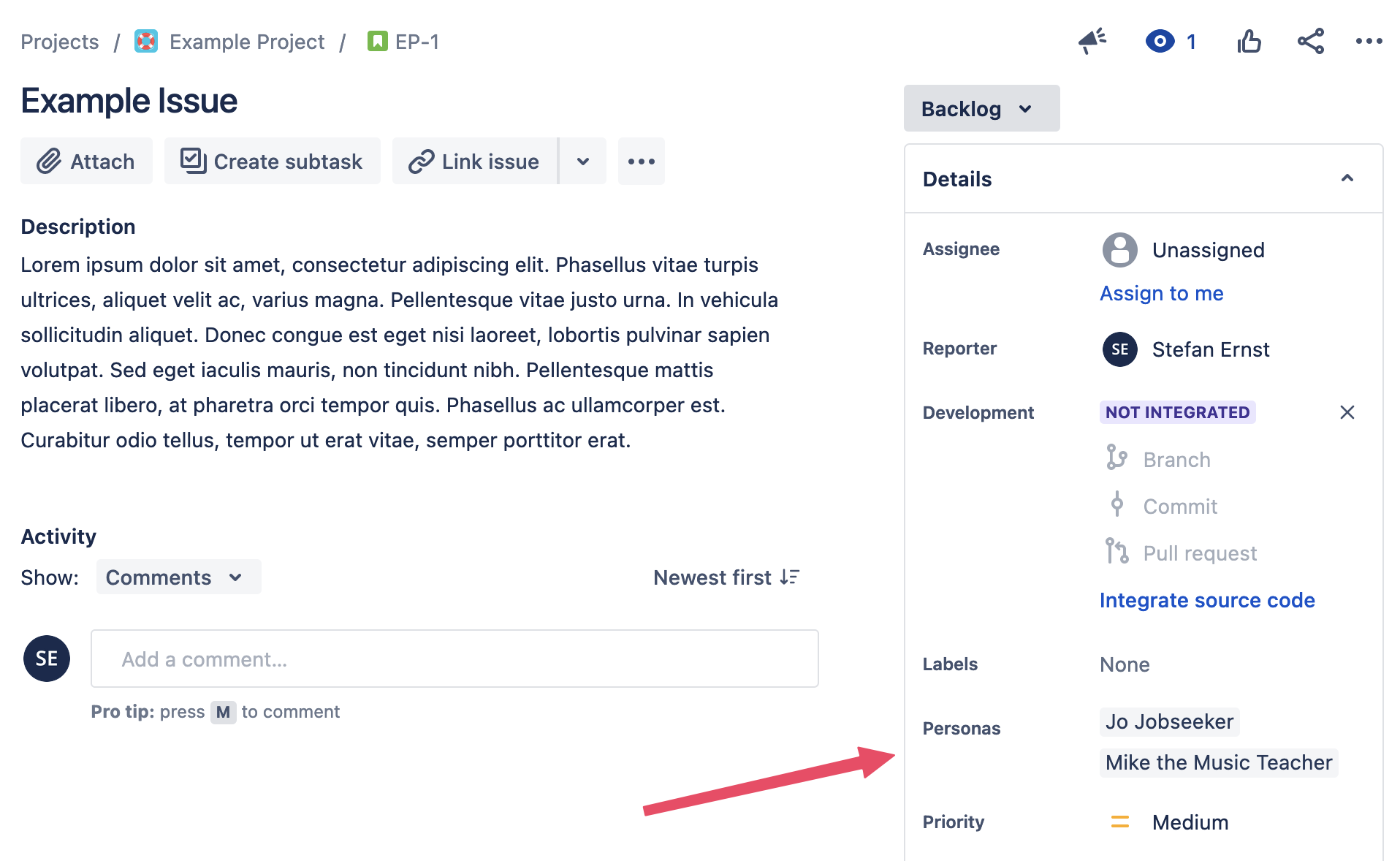 The other way is to go into the persona profile, click issues in the top right-hand corner and then search and add your issues from the overview screen.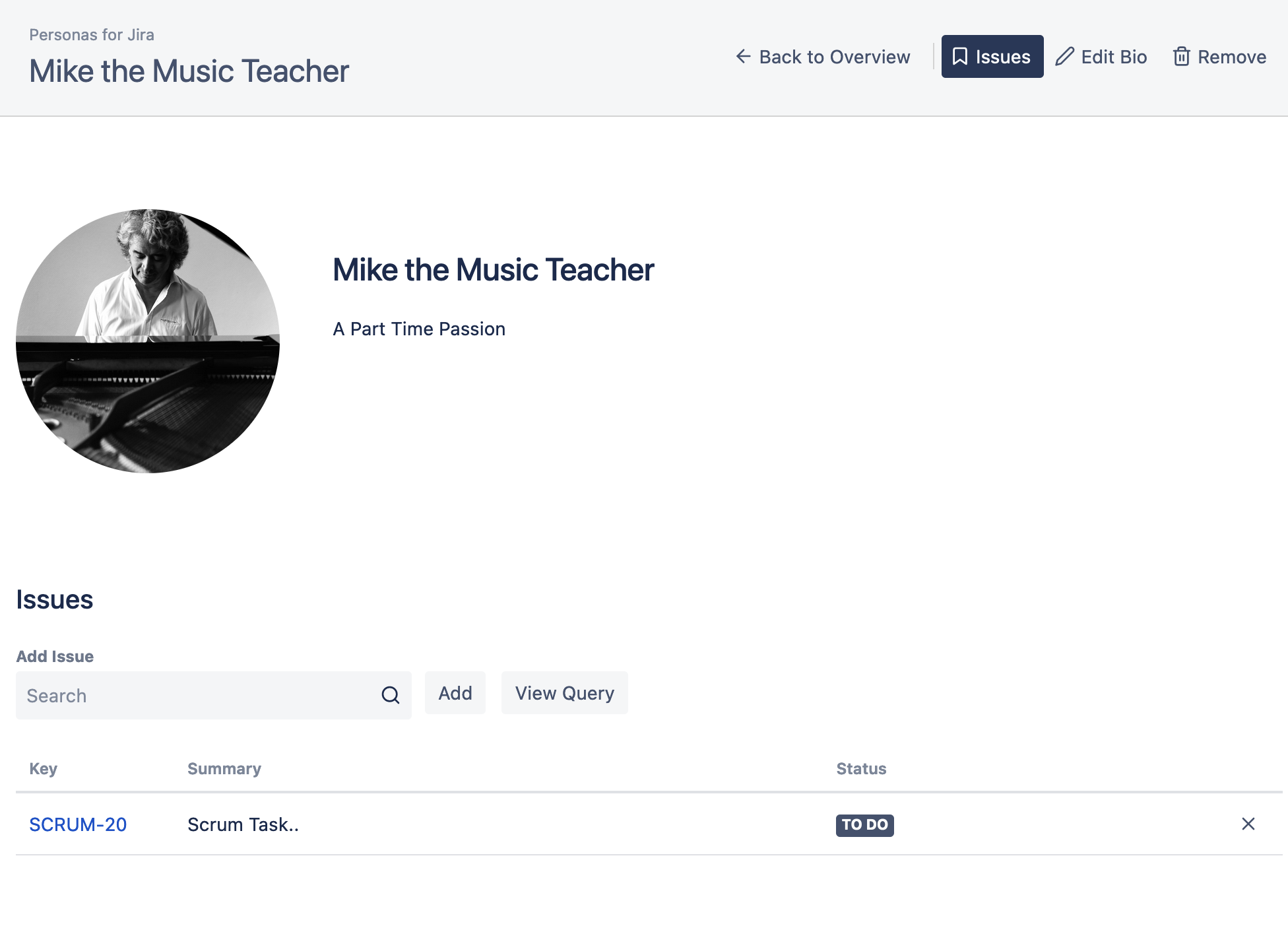 If you have configured the custom field as described above, the custom field will be set. Otherwise, an issue property is set which holds the persona assignment.
Do you have questions? We are here to help!